J.L. Kimmel will be presenting her original workshop – The Art of Storytelling & Illustration – for grades 5th to 8th at several schools in El Salvador this month:
The Escuela Americana, Academia Británica, Cuscatleca, Superate Raíces – San Salvador, Superate Hilasal – San Salvador, and Liceo Frances de San Salvador.
The workshops are based on her experience writing the award winning fiction adventure books: The Magic Gown and The Yawning Rabbit River Chronicle.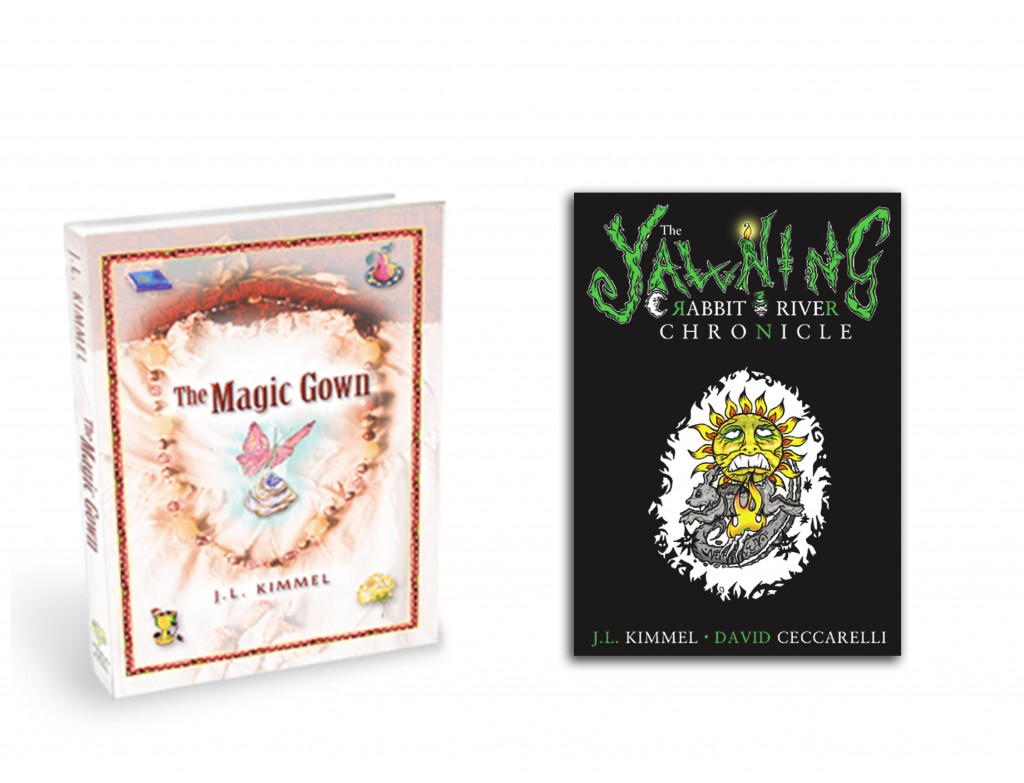 J.L. Kimmel will also be visiting Enigma Bookstore in Astoria - November 23, 2013 at 5 PM for a book signing, reading and discussion.

Enigma is a science fiction, fantasy and mystery focused store and is an exciting forum for The Yawning Rabbit River Chronicle.
A Note From J.L. Kimmel
The Art Of Storytelling & Illustration library tour has come to a close and, as I look back on the wonderful experience, I am reminded of the value of  'saying a hearty 'yes' to adventure in life'.  This advice has been a mainstay in my therapeutic practice as well as a theme for the recent Art of Storytelling tour.
One never knows how things will turn out – moment to moment.  And yet the willingness to say 'yes'; to give from the heart and be open has once again brought me the most wonderful gifts…
This fall those gifts included the lovely people of all ages I met at the Philadelphia, Baltimore, Charlottesville, and Richmond libraries and the Charlottesville Barnes & Noble. Thank you to you all!  I was honored to inspire you, as you inspired me.
A big thank you to Wendy Anne Edwards at 1070 WINA "WINA Morning News: Weekend Edition, Charlottesville VA for a great early morning radio interview.
Thank you Caryle Duffy for your beautiful support at the Philadelphia Library Event!
I am so grateful to Sara Sgarlat at Sgarlat Publicity and Leonard Baker for taking such good care of me.
And thank you to Danielle and Natalie at SierraRed for providing on-going graphic design and social media marketing support.